We have designed five new scenarios that provide a wide range of possible climate pathways to help companies explore transition risks and opportunities in the food, agriculture and forests sector.
GHG prices
Trajectories range from $4 to $153 per ton CO2e by 2050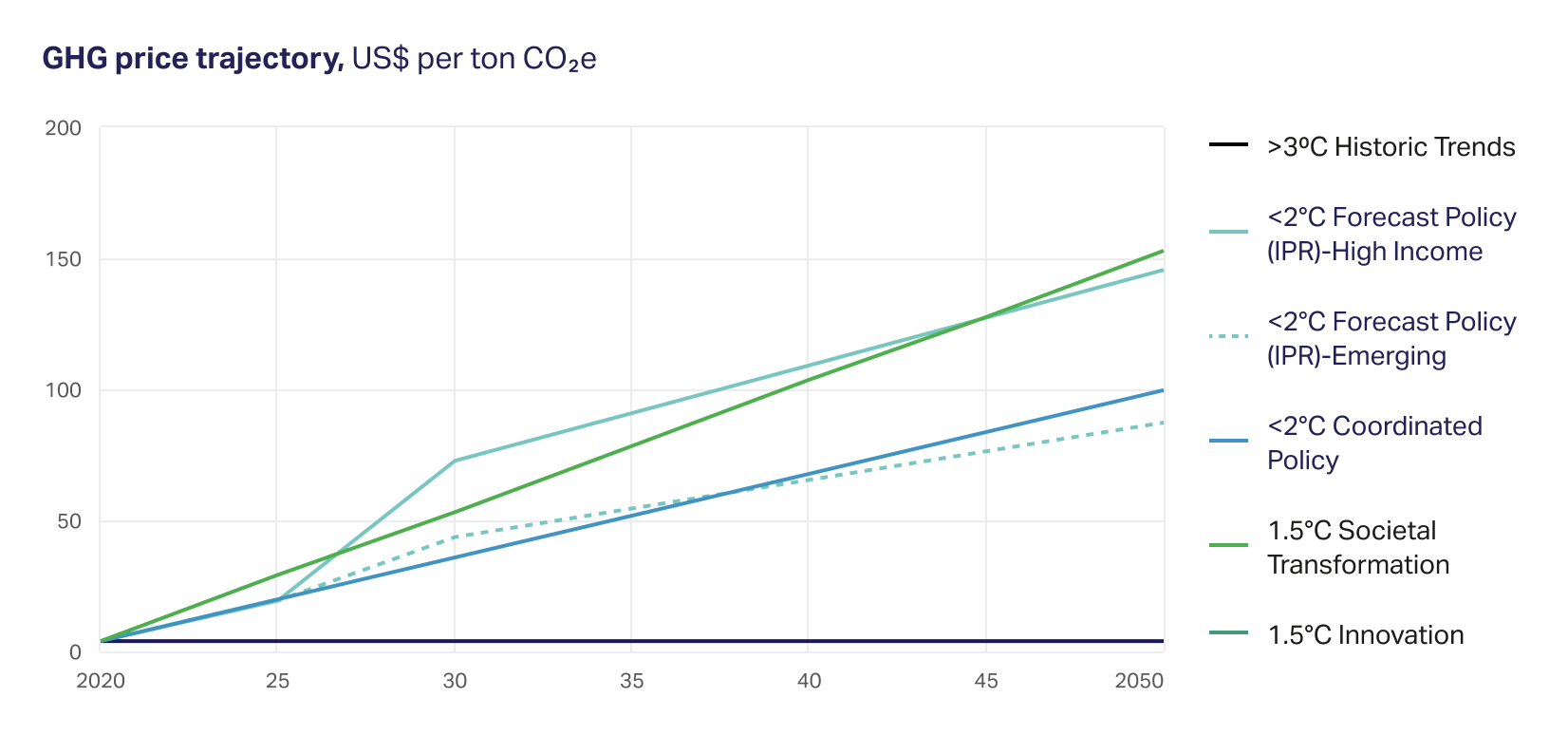 Diets
The change in demand for livestock products ranges from -12% to +18% by 2050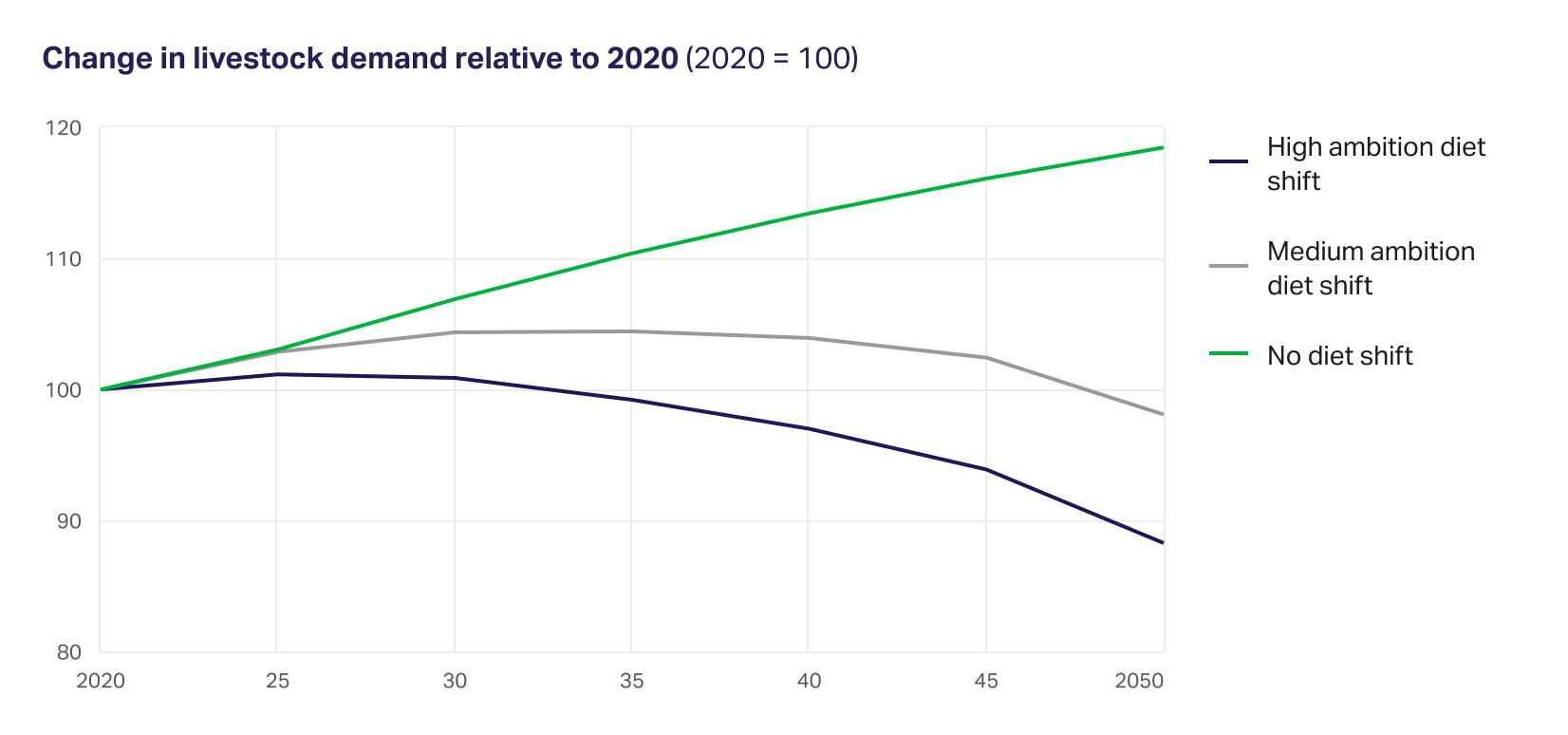 Yield-enhancing technologies
Under a tech-driven scenario, global average growth in crop yields will be over 1% p.a., while historic trends are <1% p.a.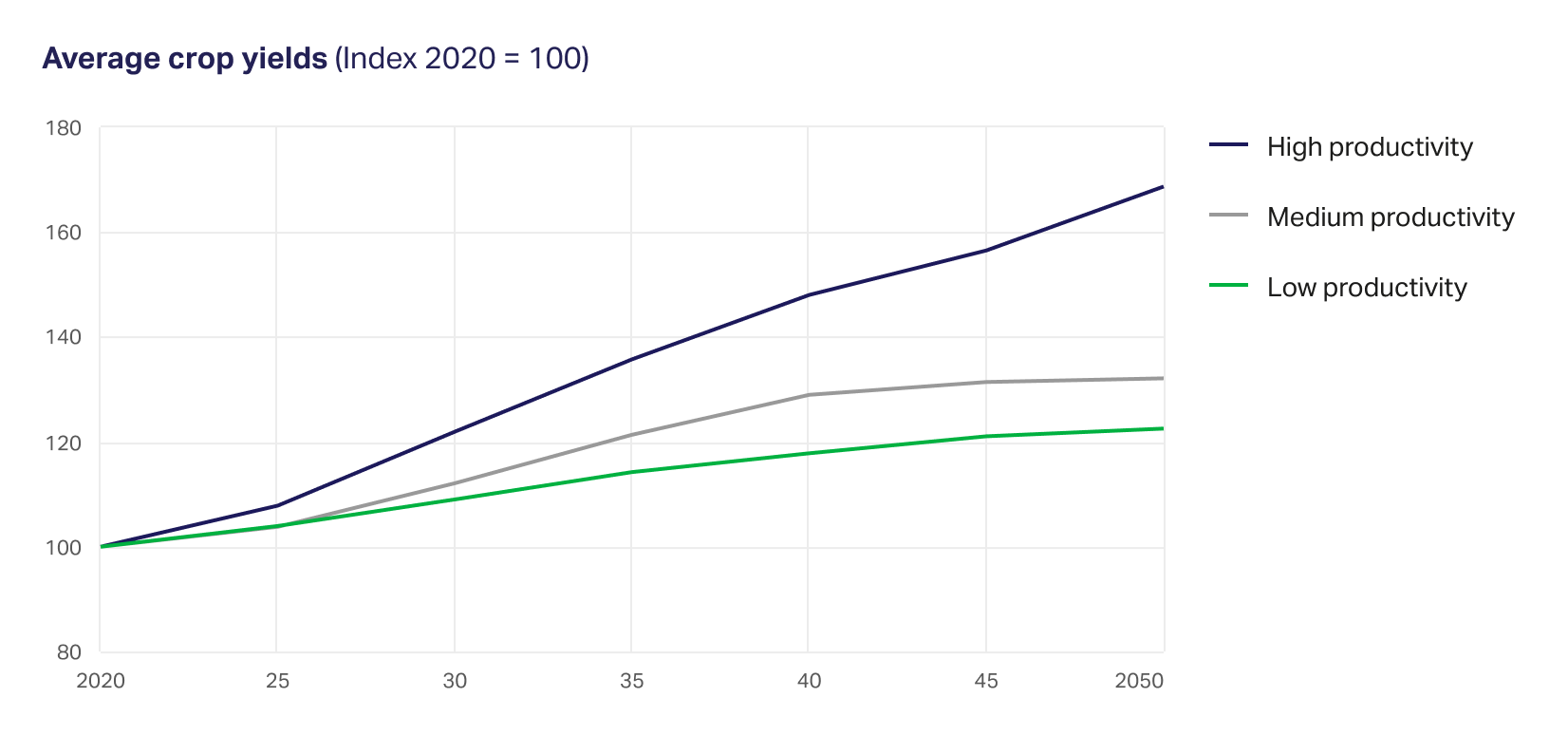 Underlying these scenarios are a set of ten key drivers that represent the scenario narratives and create the variation in scenario outputs when they are fed into the model.
For our 1.5°C pathways, all the climate transition drivers specified in the table must meet or outperform the trajectories described below. This scenario is not possible without concerted, unified, global action to decrease greenhouse gas emissions.